This is a living page that we will continue to update with fresh content throughout the 2020 election.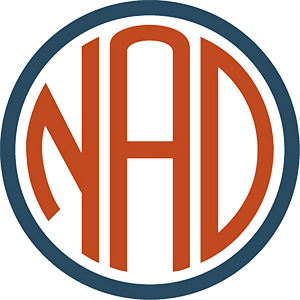 The NAD ASL Voter Hotline
Got burning questions about the election?
Start here! Your basic resources to becoming an informed voter.
Voting Questions Answered
What Political Party am I?
Which candidate matches my beliefs?
SignVote collects videos by community members that are nonpartisan, reputable, current, and directly related to the 2020 election. All videos are either captioned or have a transcript provided (click on the video to view the transcript via the source).
Hello Deaf community!I am Tamera Gaudet Doody with Deaf People United.We, DPU care about you as Deaf individual and your rights, thoughts and expressions/ concerns are important. They need to be protected and heard.Have you already registered to vote? Time has flew by fast before you know as presidential election will happen in 2020. If you have not done yet, you still can go ahead register to vote with two links provided below... soon the better . Register to vote link : https://www.rockthevote.org/voting-information/or Vote.org to learn more about how to register to vote in your state as states are not all the same. If you need more help, you may contact your DPU State Coordinator if any or one of us from Executive team by sending us DPU Messagener. Why should you Vote ? Because.....1). Make your "VOICE" heard reaching out to your senate/ Reps by having a meeting, email or call . Remember you are their bosses and they will serve you at your pleasure. 2) Every Vote COUNTS Factual example: in 1845 Texas might not have became part of US if one vote decreasedClose call 24 -273) YOU can make a DIFFERENT Play a role in choosing your leaders/ change laws by voting.FYI... good to know about Senators and House Reps ' serving terms. Some seats are up for election in Nov 2020. We have a total of 100 senators ( 6 years term) and 435 House Reps ( 2 years term ). 35 Senate seats will up for election and all 435 House Reps seats up for election in 2020. So that means you need to watch for new senators and House Reps who you want to vote , too , not just President election. More info on which states for senate seats up for 2020 election :https://ballotpedia.org/United_States_Senate_elections,_2020Its really important how you play a role in choosing your leaders and be voting ....So your "VOICE" be HEARD , your voteCounts and YOU can make a DIFFERENCE!!Lastly, there will be a fourth Presidential Debate next week Tues Oct 15 at 8pm ESTLocation: Westerville, OhioVenue: Otterbein UniversityPartners: CNN and The New York TimesModerators: Erin Burnett, Anderson Cooper, and Marc Lacey. How to watch Debate link:https://www.businessinsider.com/october-15-democratic-debate-who-debating-what-time-how-watch-2019-9For your own information who are they in Presidential Debate:following 12 candidates qualified for the debate:Joe BidenCory BookerPete ButtigiegJulián CastroTulsi GabbardKamala HarrisAmy KlobucharBeto O'RourkeBernie SandersTom SteyerElizabeth WarrenAndrew YangGabbard and Steyer are the only candidates invited to the fourth Democratic primary debate who did not qualify for the September 3019 debate.🖊 🗳 Exercise Your Right to Vote 🖊🗳 🇺🇸🇺🇸🇺🇸🇺🇸🇺🇸🇺🇸🇺🇸" NOBODY will ever deprive the American people of the right to vote EXCEPT the American people THEMSELVES and the only way they could do this BY NOT VOTING "Franklin D. Roosevelt

Posted by Deaf People United on Friday, October 11, 2019
See any good ASL videos on the 2020 election? Let us know!
Share these resources with your community